Радиатор секционный алюминиевый Roda RAL-96/500 (10 шт)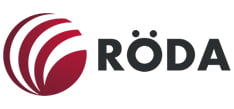 Roda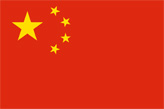 Производство: Китай
Секционный;
Материал: алюминий;
Мощность – 192 Вт;
ВхШхГ: 560х80х96 мм.
Все характеристики

Notice: Trying to get property 'label' of non-object in /var/www/www-root/data/www/farro.shop/wp-content/themes/electro/functions.php on line 1200

2,800 грн
Нет в наличии
Способы доставки
• Отделение Новая почта
• Курьер Новая почта
• Отделение Укрпочта
• Meest Express
• Отделение Justin
• Отделение SAT
• Отделение Delivery
• По тарифам перевозчика
• Самовывоз (г.Ровно)
Алюминиевые секционные радиаторы RODA RAL-96500 (10 штук). Имеют классический внешний вид и высококачественную окраску, которая не выделяет при нагреве вредных для людей и животных веществ. Невысокое содержание воды и низкий вес дают малую тепловую инерцию, что позволяет более экономно использовать энергоресурсы на нужды отопления.
| | |
| --- | --- |
| Тип изделия | Радиатор отопления |
| Назначение | Обогрев помещения |
| Материал радиатора | Алюминий |
| Рабочее давление | 24 бар |
| Объем воды в секции, л | 0.38 |
| Способ подключения | Боковое |
| Межосевое расстояние, см | 50 |
| Глубина, мм | 96 |
| Вес секции, кг | 10.5 |
| Производство | Китай |
| Цвет радиатора | Белый |
| Высота радиатора, мм | 560 |
| Ширина радиатора, мм | 80 |
| Тип установки радиатора | Горизонтальный |
| Тип радиатора | Секционный |